MeSince Technology Exhibited on UK Cyber Security and Data Protection Summit 2019
London, UK – Nov. 21, 2019. The 2019 UK "Cyber Security and Data Protection Summit" was held at the Queen Elizabeth II Conference Center in London on November 20th. MeSince showed MeSince Automated Encryption Solution for Email and MeSign electronic signature solutions at this summit. Stephen Wagstaff, the Regional Manager of MeSign technologies in EMEA, delivered a speech at this Summit to share MeSince technical research and application results in the areas of email security and electronic signature applications.
We need to Start Focusing on protecting the data not just the individual systems around the data.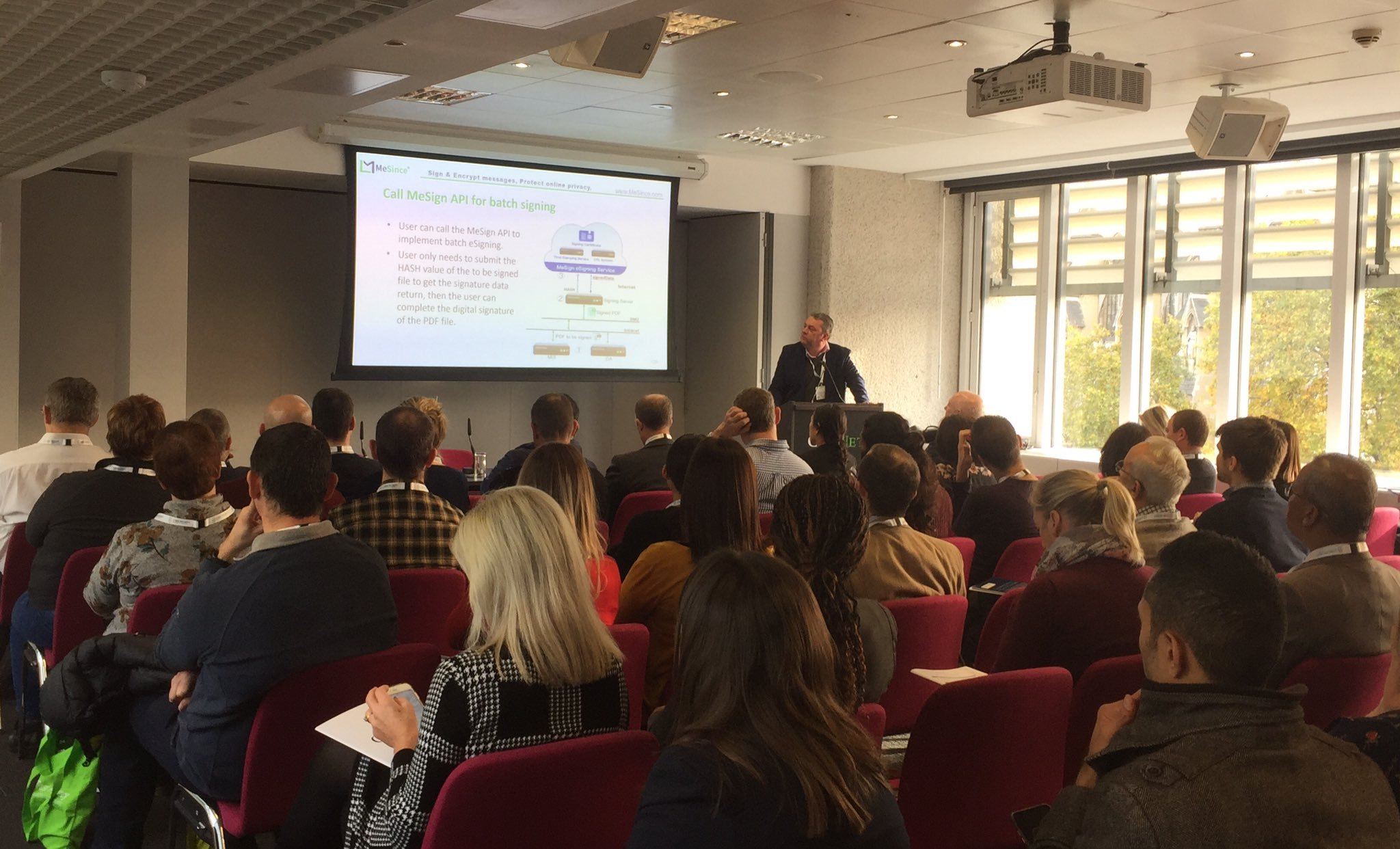 The UK Cyber Security and Data Protection Summit is supported by UK National Cyber Security Centre which was organized by GovNet. It is only open to the professional service providers, experts and IT security consultants in cyber security and data protection industries which provides a good communication platform for them. Topics are covered in talent training, GDPR compliance and the cyber security development in governments and financial services. People attended shared forward-looking insights on how to protect cyber and data security. It was a good opportunity for them to learn from peers to help UK cybersecurity and data protection practitioners effectively protect against the next generation of security threats.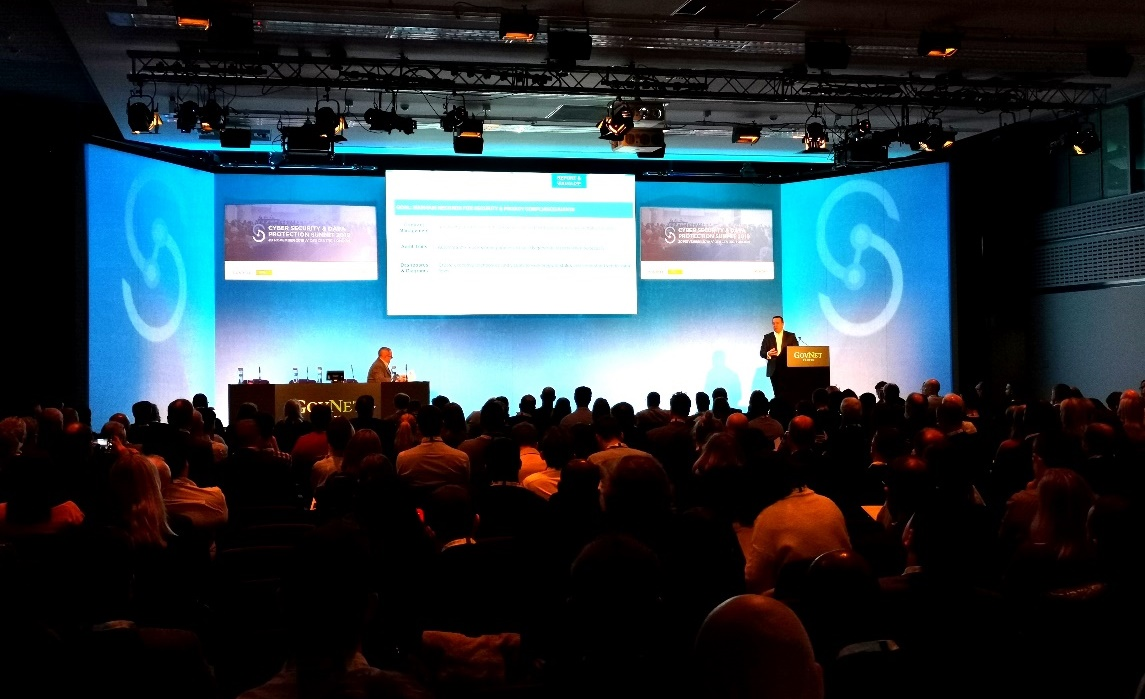 Stephen Wagstaff mentioned in his speech that email security is the most basic and necessary part which need more attention in cyber security, and GDPR requires encryption protection for important data as the default option. However, currently e-mail has become one of the main ways for hackers to achieve APT attacks, spear attacks, malware and ransomware. The e-mail itself has not been securely encrypted and authenticated, which would be an important reason results in the frequent occurrence of the e-mail security incidents. In addition to the traditional security protection measures for E-mails, we should strengthen the protection of the e-mail content itself. Every e-mail should be encrypted into ciphertext in the email client before being sent. The emails should be stored in the mail server in ciphertext, which is the only way to ensure the security of the email content, preventing the email leak and various email attacks.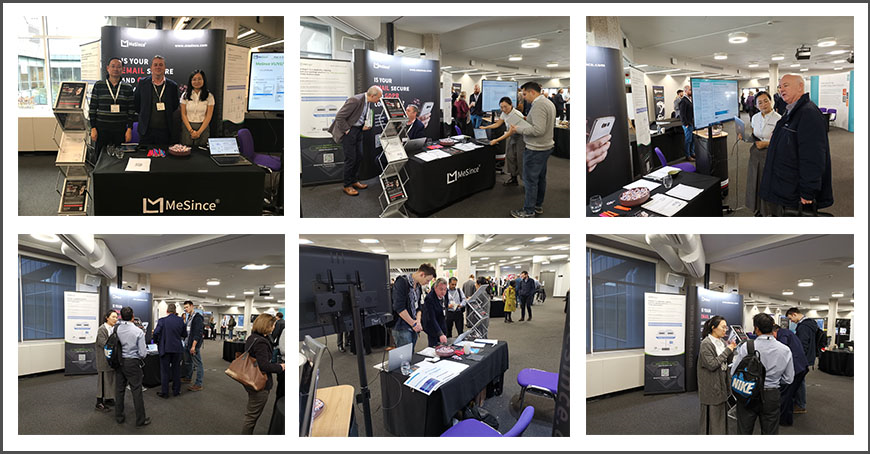 MeSign provides encrypted communications system based on the e-mail system. MeSign email Client is the core part of this system, which supports email encryption and digital signature in S/MIME standard. Encrypting and digitally signed emails by MeSince can protect the confidentiality, integrity, source identity and authenticity of the e-mail with features including non-repudiation of behavior, anti-leakage, anti-tampering, anti-identity theft, anti-phishing attack. MeSince take advantages of our full experiences in PKI technology which has achieved fully automated certificates configuration, fully automated public key exchange, fully automated non-inductive emails encryption and decryption, and automated time stamp. All these automation functions solve the problem of S/MIME inefficient encryption and poor user experience, making email encryption and digital signatures much easier to be used. MeSince also supports in-house encryption key management system (KM), which enables governments and enterprises who have higher security requirements to manage the encryption keys autonomously. MeSign email Client not only provides email security solutions, but also has built-in electronic signature function - MeSign. MeSign is a free value-added feature for MeSign users who have completed the identity validation with MeSince. They can digitally sign and encrypt the PDF documents in MeSign email client for free.
MeSign Electronic Signature Service is a fully innovative and automated digital signature and encryption solution for documents. We provide convenient PDF/OFD document digital signature service and time stamp service for our users all over the world. The digitally signed documents are trusted by Adobe Reader, which will be automatically verified the signer's identity authentication information and signing timestamp information. MeSign provides digital signature service which is in line with the global electronic signature laws and other legal requirements. With the same legal effect as handwritten signatures and stamps, MeSign digital signature service can be applied in electronic contracts, electronic invoices, electronic business licenses, electronic bills and electronic documents, etc. MeSign provides a wide range of service models. It not only supports digitally signing in MeSign email Client and MeSince PDF Reader, but also supports batch signing by E-sign API and Digital Signature System, providing global-trust automated digital signature service to the organization users.
MeSince automated encryption solutions for emails helps government agencies, enterprises, and individuals to protect email security to further protecting cyber security and privacy data. Stephen Wagstaff's sharing content received the attention and recognition from the attendant experts and industry insiders on the summit. After the speech, the audience came to the booth of MeSign Technology to get further insights of MeSince products and solutions. Many large organizations are interested in using MeSince's Fully automated Email Encryption Solutions and MeSign Digital Signing solutions.